Wednesday, November 3, 2010
Archie Pointblank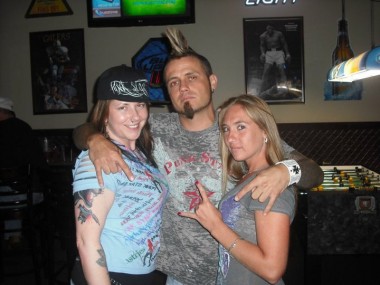 Okay, getting over my Chive rant, lets move on to some serious mock for suburbanite double spiker, Archie Pointblank.
Rare do we find three elements of the stage 4 'Bag present at once:
1. Frost tipped 'mo.
2. Landing strip chinpubes.
3. Double "rocker" armhooks.
Then factor in the stupid shirt and obnoxious wristband, and we've tagged an uberbag.
And while the ladies lack the overwhelm of our weekly winner, Arielle, Nichole on the right is definitely flyover state hott.