Wednesday, December 1, 2010
Mecha Hineyho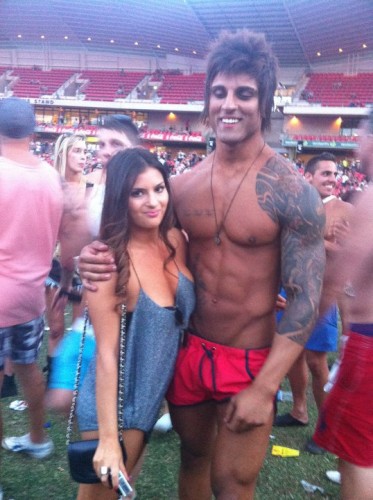 Gach.
I just upspittled half a spoonful of Corn Pops.
This hottie/douchey coupling is so wrong on so many levels, not only may I create a 2010 Douchie Award just for this pic, but I may also smack a small orphan child from Paraguay with some poultry.
Because someone has to pay for this violation. So it might as well be that stupid orphan child who keeps asking for more porridge.
For Marissa is booble gnaw perfection. And Mecha Hineyho is inflated uberdouche. The alchemy is gut punchy wrongness. I need a drink.