Thursday, December 9, 2010
Orangest Orange
Here are the finalists for the coveted 2010 Douchie, "Orangest Orange:"
Orangest Orange Finalist #1: Dr. Redderick Lobster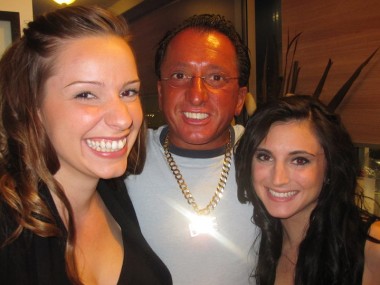 Who says dorky Long Island podiatrists can't hit on hotts enough to make it to the Douchie Awards?
Dr. Lobster is an unholy amalgam of beets, flop sweat and too much porn consumption.
From back in May, Redderick didn't win any awards.
But he sure did bother his second cousins enough for them to awkwardly exuse themselves and head back towards the punch bowl where more people were gathered.
Orangest Orange Finalist #2: Dr. Orangelove
From back in January, this strange, creepy silver crotch is our second doctor competing for the coveted Douchie Award.
He is orange.
And very strange.
Perhaps performative.
But no excuse for that color.
Unless he's playing a nuclear holocaust survivor. Then, maybe. Or maybe not.
I want to towel snap him in the nads.
Then hit on his emo B.F.F. until she cries while listening to Leonard Cohen covers.
Orangest Orange Finalist #3: Mandarin Orange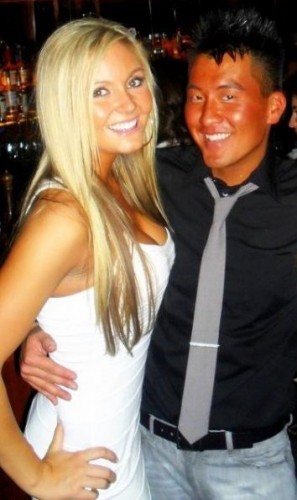 From all the way back in late February comes this warmed over orange frybag.
Sure it's easy to make "Asian Orange" jokes.
And yes, I will rely on easy ethnic humor as a substitute for actual creativity.
Because that's what happens when you write posts every day.
The easy becomes easy.
So I'll make Orange Beef chinese menu jokes, and then hate myself afterwards.
Orangest Orange Finalist #4: The Orangeman of Canceria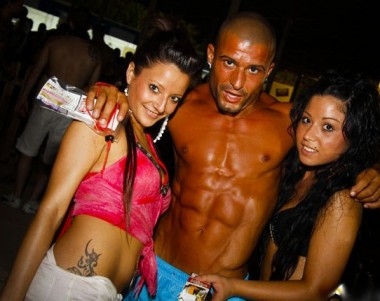 From early August. While this is more a case of greasy-ass crimson than orange, The Orangeman of Canceria earns the last slot in out finals
And that's saying something, as there were tons of quality contestants for Orangeosity, including The Carrot, Red Lobster, The Nuked Papayrus, Gnome Chompsky, The Purple Nurples, The Juice Singer, and the hardest one to leave off, Night Oranger (due to possible strange south American performance tendencies). I'm also bumping Pistachio Pavel, since he's up for the Douchie of the Year.
Which of these four artificial skin cancer patients deserves the coveted 2010 Douchie Award?
Vote, as always, in the comments thread.