Tuesday, December 14, 2010
Douchiest Tatt: The Starry Blight, aka The King of Sears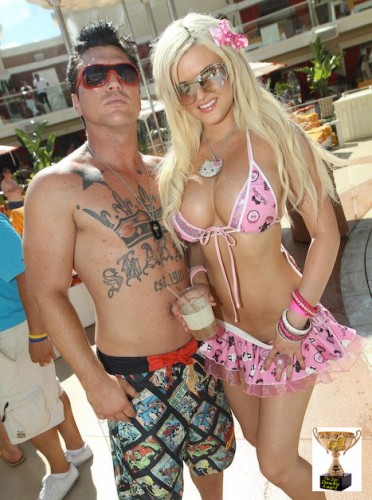 There have been more horrifying tatts seen over the past year.
There have been scarier tatts.
More ridiculous tatts.
But this category is "Douchiest Tatt." And nothing quite says Douche like a giant crown logo on one's chest.
Hello Kitty does not approve.
Appearing originally in July, Starry Blight couldn't even win a Weekly, even as his douche tatt remains in our collective unconscious. The Blight's douchey ass was seen again in a Friday Haiku. And now, a well deserved 2010 Douchie Award for well deserved chestal asswankery.