Wednesday, December 15, 2010
Most Likely To Be A Part of the HCwDB Show at the Guggenheim in the year 2023: "American Typhus"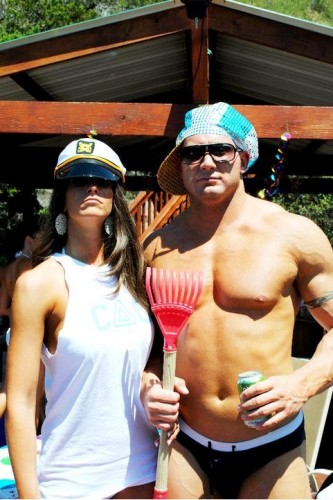 When my alcoholic ass is finally acknowledged as one of the great conceptual artists of the 21st Century by the cognoscenti and urbane literati, there will be much feting done.
The art world will mark HCwDB as one of the great conceptual art projects to alter understandings of image and tactility in the age of virtual remediation.
This will place HCwDB into context as important to the development of art in the age of the simulacra as Dada or Pop Art was to the machine age.
By 2023, HCwDB will gain entrance into the Museum of Modern Art's permanent collection. That same year, my first major show will be held at the Guggenheim acknowledging the profound structural shift in terms of understanding the impact of the Hottie/Douchey dialectics.
Other works of art from the past year to be a part of my first show:
"Tired Stripper and Lickbag"
"Virgin Arm #38″
"The Thompson Twits"
"The Kettlehead Goes The Full Khan"
"Magritte N'est Pas Une Douchebag"
"The Portrait of Dorian's Gay"
Federico Fellini's 'La Douche Vida'"
And, much like Picasso's Blue Period, a work that will become known as from my "Pear Period,": "Pool Pear"