Saturday, June 30, 2012

I Kill unleashes a stream of gibberish in the Bath Salts Hugh Jackman Says… thread that is either insulting HCwDB, or is a clever postmodern critique of a comment insulting HCwDB.

Either way, 'tis our winner:

————-

Is this the losers corner? Pathetic and hilarious at the same time see how some men react in front of another man much more attractive, talented, smart, rich and lucky than them. The same hysterical, uncontrollable reaction of a single woman fatty and ugly looking at Angelina Jolie. Anthropologically interesting… Ok, try to eat a whole box of ice cream with two or three tubes of Pringles, instead of seeing gays where there are none. With sour spinsters it works pretty well
————

Friday, June 29, 2012

Some days I feel like reading Chaucer by candlelight while drinking tasty Mr. Pibb out of an original Burger King collector's edition Lord of the Rings: The Fellowship of the Ring blinking plastic goblet.

Other days I like to ingest a tasty gourmet venisonburger with a nice fermented grape juice chaser.

And then there are days when large fake breasts with heart pasties on them haunt my subconscious.

Today is one of those days.

Here's your links:

Your HCwDB DVD Pick of the Week: "Kind of cliche isn't it, spilling my guts to the bartender."

And lo, when the Bieberbag and the Jackson Child shall commingle, then Gozer the Destroyer will micterate on Lebowski's rug. Which is a shame. Foreth that rugeth tiedeth the roometh together. Eth.

Megan Fox transforms. Into unemployment.

In a related story, here's a clip of Jacques Lacan explaining the unconscious.

The best show on television outside of Breaking Bad, Louie, has started season three on FX. This review from Grantland captures the essence of the show's groundbreaking genius.

The Star Wars that I used to Know.

Dora. "Adventure goes bilingual" for the win. I would seriously pay to see this.

Signs we're losing the war: Monster Energy Drink replaces Sara Lee on the Fortune 500.

Google peed in a horse once.

But you are not here for horse peeing. Well, some of you are. The rest of you are here for Pear:

And if that's too skinnypear for your tastes, enjoy

Advantages to Third World Countries Pear

Photoshopped? Only by tequila.

Friday, June 29, 2012

No amount of ridiculous bling, 'bag hand gestures, requisite party drugs, or paid-to-pose hott chicks can hide the creeping onus of frightful dread gnawing at the fringes and margins of Party Guy's fractured consciousness.

You can party harder to hide cognitive breakdown, Party Guy. But it will find you by the snack machines in the lobby of the Best Western at 4am.

Friday, June 29, 2012
"Mmmm…nice firm Buddhas"…
Far away, angry monks
beat a Dolly Llama.
At my inner peace
With outer hostility
bitch-slapping this tool
– Charles Nelson Douchely
Crunches not working
For brunette. Salty diet caused
Stroke then she picked him.
– The Reverend Chad Kroeger
Douchebag cops a feel
Tibetans spin prayer wheels.
Buddha clubs a seal.
– hermit
"I am destroyer
of dignity". Bleeths giggle
but no enlightenment.
– Dr. Bunsen HoneyDouche
Thursday, June 28, 2012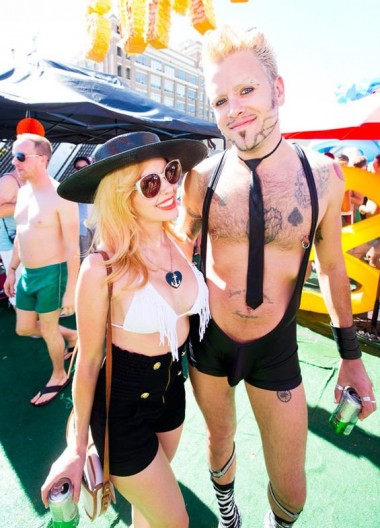 It's a craptastrophy.
Thursday, June 28, 2012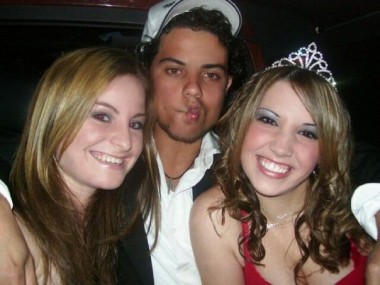 Look, we've all made stupidface in pics back in the day.
I get that.
But Kissylips?
Nope. Can't say as I have.
Manuel is a douche. So let it be written. So let it be done.
Shelley giggles when tickled by an ostrich feather.
Thursday, June 28, 2012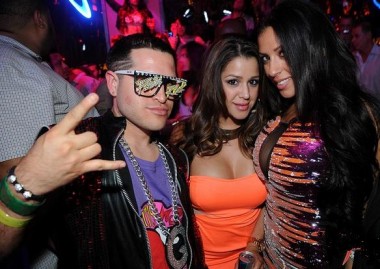 But you detect a faint tremor in Party Guy's voice when he asks you to Party.
A tinge of existential crisis.
For deep down in the recesses of Party Guy's soul, when late at night the thumping Skrillex dubstep is a fading echo in Party Guy's ears, Party Guy weeps for the career in business administration at DeVry he never pursued. And Party Guy sighs. For a life unfulfilled is a life wasted. Party Guy read that on a Fortune Cookie at Wong Chow's once.
Sonja's boobs, however, completely and utterly fulfilled their destiny.
Wednesday, June 27, 2012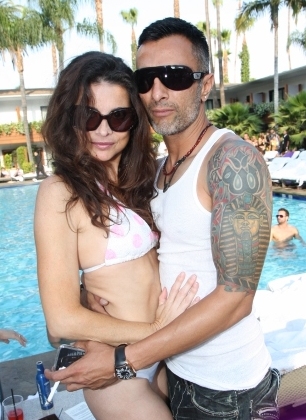 Not in this pic, although mugging Kelly is certainly a crime. I'm referring to last night. Greybeard's crime against nature involved two ferrets, a frying pan, a a bag of chicken feathers, sixteen towels, a large can of WD-40, and a half dozen chocolate Easter eggs.
Kelly walked in on it and now they're seeing Dr. Finstenberger twice a week, rather than once.
Wednesday, June 27, 2012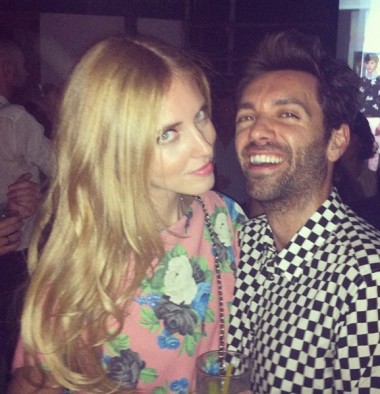 "Oi, mate! I don't know where I is! I'm Wolverine! You like my Sheila? She came with the Sony gift bag after a private taste-makers screening of 'Magic Mike'! Ain't life grand?"
Wednesday, June 27, 2012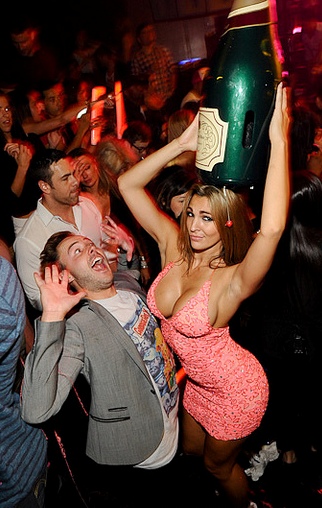 "I like to look at champagne more than boobs!"
Marty is very literal in expressing his effusiveness.
Older Posts