Monday, March 7, 2011
Is This Mister Lipptatt's Holly?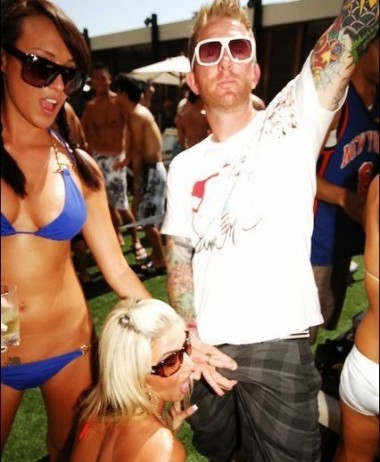 Could it be? Another sighting of the perfect Hall of Hott body of 2010 award winning Mister Lipptatt's Holly on the left?
Lets run the checklist:
1. Perfect suckleworthy curves. Check.
2. Silly glasses. check.
3. Groin shave reveal lowcut bikini bottom. Check.
4. Cohabits with annoying Vegas Douchewagons who like to fondle themselves. Check.
Yup.
It's her. Still hott. Still circling the drain of douche culture's grimiest choadmonkey wannabes.