Dumbass
Monday, June 3, 2013

Brothabag Juan in the back introduces himself as a "Body Environmentalist." When the ladies ask what that is, he explains that he doesn't like to see boobies wasted.

This pickup line has been known to work.

Never.

Wednesday, December 5, 2012

I'm not sure it qualifies as classically douchey, but for those men losing their hair who do the inverted shaved-head/beard thing, uhm no. Please stop.

Dominatrix Monica suffocates me with the tatted thigh, and I thank her for it and ask for more.

Thursday, November 1, 2012

Sophie ordered the lobster.

Mr. Skidoo had the crabs.

Tuesday, August 28, 2012

Joey does not appreciate dead baby jokes.

Wednesday, August 8, 2012

Speaking of HCwDB legends, for those wondering what's up with confused HCwDB hottie, failed Hall of Hott Candidate, lawsuit filer, and all around internet attention ho', Champagne Katie, turns out she's currently in congress with failed Lucho Libre sensation Nipstachio.

Oh well.

There's always tautpooch chew toy C.K. Beach Pear to help us recover.

Thursday, August 2, 2012

Bustiers and Aqua Shirts suggest they are attending an academic conference on post-Derridean deconstruction in the reconfiguration of global praxis.

Either that, or the $4.99 hot wings all-you-can-eat special at Surfer's Delight off of Pico.

Friday, June 29, 2012
"Mmmm…nice firm Buddhas"…
Far away, angry monks
beat a Dolly Llama.
At my inner peace
With outer hostility
bitch-slapping this tool
– Charles Nelson Douchely
Crunches not working
For brunette. Salty diet caused
Stroke then she picked him.
– The Reverend Chad Kroeger
Douchebag cops a feel
Tibetans spin prayer wheels.
Buddha clubs a seal.
– hermit
"I am destroyer
of dignity". Bleeths giggle
but no enlightenment.
– Dr. Bunsen HoneyDouche
Friday, April 27, 2012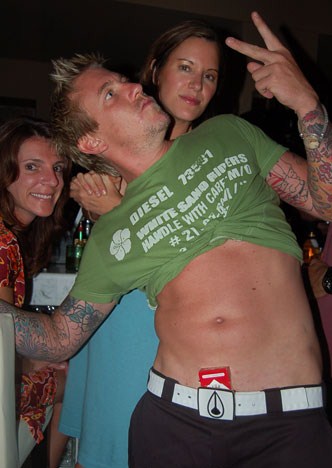 Well, I suppose it's better than the pooper.
Yup. That's as creative as it gets on a Friday.
I shouldn'ta eaten all those Twinkies yesterday.
Wednesday, April 4, 2012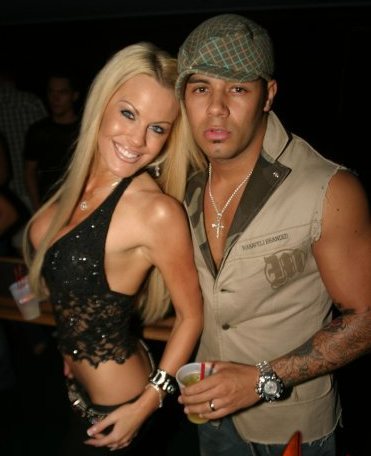 Rufus ain't feelin' so good…things are getting a little hazy…wait, is this HER appletini?
Oh no…not again…
*thump*….zzzzzzzzz
Friday, March 16, 2012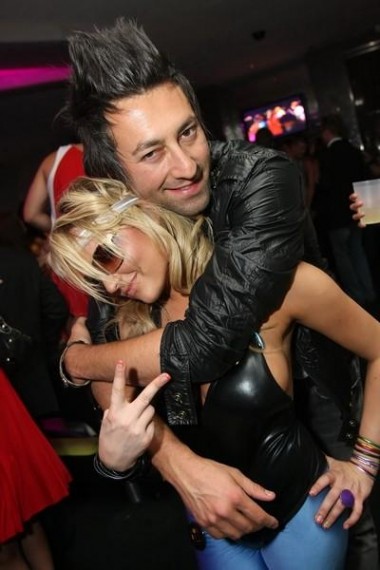 What's that?…
In the distance…
That strange buzzing noise…
Why… it's a Blueberry Snot Pie!!
And it's whizzing… right… towards… Winkolio's face…
SPLAT!!
I would chew through legion of intertwined dancing licorice koalas just for the chance to softly rub the childhood blankie of the Malaysian seamstress who helped vulcanize the rubber that produced Lindsey's taut boobal sweat. And then I would repose with a port wine, and read her Chaucer.
Older Posts