Friday, February 3, 2012
Friday Haiku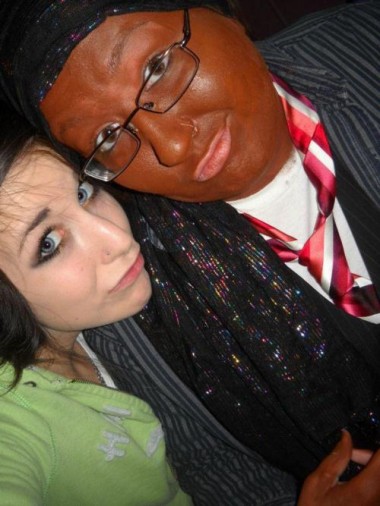 Mr. Jay Louis:
What'd I ever do to you?
This is so harsh, man…
Shake it off, DarkSock…
Just pull it together, Man…
*takes a deep breath, then…*
Jill always wanted
A Chaz Bono Shit Golem;
Now what, Jill? Now what???
or
Not sayin' Jan's dumb,
But she clearly cannot tell
Douche from Shinola.
As always, your turn
Awaits in comments section;
Lawd have mercy, Y'all…
-D.S.
Friday is a day
Relished for boobies and mock
Today I just wipe
– saulgoode42
Sad Cathy wonders,
If Al Jolson took a shit,
Would it smell this bad?
– hermit
Double Ducky Lips
Ebony and Ivory
Perfect Harmony
– Wedgie
Shoe polish is for
loafers you silly twit. Come
here, mine need a buff.
– Dr. Bunsen HoneyDouche