Friday, February 24, 2012
Friday Haiku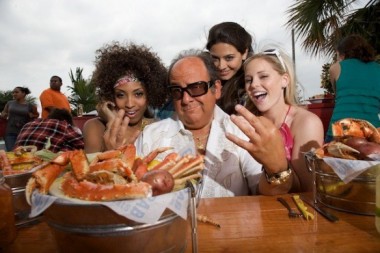 The gals were all so
Excited by Vinnie's crabs…
Until they caught them.
BP CEO
Poses on Gulf vacation
"This tastes so oily . . ."
– Douche Wayne
I can't hate this guy
he's old and just wants seafood
with a side of hott
wait, I changed my mind
did not see his six pound watch
tonight, dine IN HELL
– Douche Springsteen
Saggy balls and crabs
Fat wallet, Jersey accent
Golddigging Bleeths win
– Capt. James T. Douche
Short sold Enron stock
Living the dream in Tampa
Still fat, bald, ugly
– Vin Douchal
Macy Gray Can't sing
Since the gyroscope was put
In her monkey hole.
– The Reverend Chad Kroeger
Ugly with money,
Fresh young Vagina they have,
Match made in Heaven.
– ASvB, aka Yoda