Sunday, January 16, 2005
Friday Thoughts and Links: "Blinded by the lies, gelled up like a douche and now he's humpin' on my wife" edition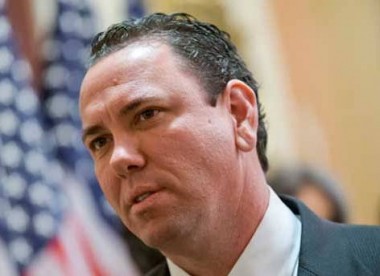 By now you've heard the saga of the "Kissing Congressman", who is Louisiana state Republican Congressman Vance McAllister. This guy got caught on camera swapping saliva, shirt untucked, with married mother and silly name bearer Melissa Hixon Peacock. Both are married, with spouses and children. Okay, no biggie I guess; we're all adults here. Shit happens; t'ain't right but hey…
Then I saw the photo this dill-hole, sporting those be-greased Jersey locks, glistening like a dewy field of unpicked Jheri curls.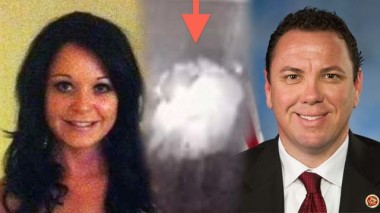 And THEN I read about how he thundered on the campaign trail about upholding the "sanctity of marriage". O yes, uphold that shining torch for us lesser ones, ye shining beacon. Just don't get it too close to your greasy-ass knot of a head. Look to your left; it's the happy couple (wreckers). Is adultery douchery? Nah. Is cynical smug hypocrisy douchery? Bro, do you even vote?
Adds cuckolded Mr. Peacock of his former family friend, "While (he) ran as a religious man who cherished family values, he wasn't actually religious. I know his beliefs. When he ran one of his commercials, he said 'I need your prayers,' and I asked, 'When did you get religious?' He said, 'When I needed votes,'" Heath Peacock, 34, told CNN Tuesday. "He broke out the religious card and he's about the most non-religious person I know."
Case closed on Douche McCallister.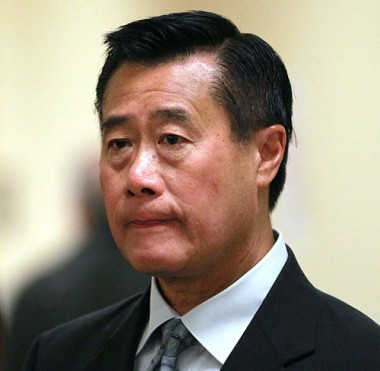 However, in the spirit of fair and balanced journalism, let us not leave out liberal icon and fervent gun-control advocate California State Democratic Senator Leland Yee. Who, as it turns out, also ran a lucrative gun-running biz after hours. He will soon get the chance to bid on Donkey Douche's old cell. And cell-mate.  Yee's a virtual mullet – he's (Democratic) Party in the front, Gun Show in the rear (room).
So we can all agree:  New anti-leniency rule:  sleazy politicians = Autodouche?  Share your thoughts.
Like any serious and thorough scholar of the body politic I offer the supporting documentation for my thesis:
That Bikini's takin' Atoll on me Pear
No Thank You I've Had Enough Pear
Hot Tub Sexy Time Machine Pear
You gonna bust your ass in those Pear
double camel-toe backpack Pear
Okay…I gotta make it up to youse all for that last one. Cleanse your palettes with Flotation Pear.
Sons.