Saturday, January 22, 2005
Friday Thoughts n' Links n' Underboob 'n Such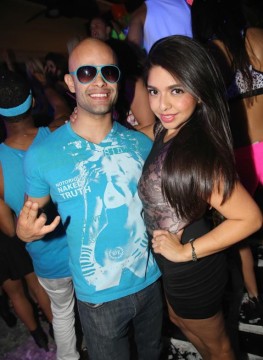 DarkSock here with the Naked Truth. And for heralding that truth I've received a certain amount of well-deserved celebrity. Because this Jersey Jihad is our collective dream. We know what we stand for. The day Jay Louis (if that is his real name) lost a woo-hott to some greasy trust-fund troglodyte the gauntlet was thrown; shit got real. This site reached unimaginable peaks, and though the salad days have passed, we're still holding it together here.
Oh, we have accomplished historic things. We have defined and attacked Nastiness and ugliness. Sometimes what you must witness is hard to grasp. We will cope by any means necessary. We reflect and struggle and render our judgments in solitude. Although probably not like Reverend Chad.
Yet we're hardly scratched the surface of the virgin territory of What. Is. Douche.
Speaking of "virgin territory", here's why you slavering beasts keep clicking these links, like lab vermin waiting for them sweet sweet pellets o' female topography: