Monday, February 14, 2005
Friday Haiku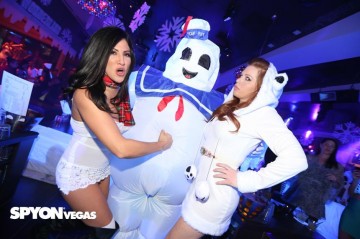 Even in disguise Rob Ford gets busted by press Drunk up in some bar.
What ia going on Wth Stay Puft's crotch? Clearly he Is not Jewish, Oi!
They gone Ghostbusters Since the gyroscope was put In her Monkey Hole. It puts the fire in
The basket or it gets the
Hose. The Marshmall Hose.
After seeing this Photo,
Harold Ramis died
Of embarrassment.
Sta Puft Moose Knuckle
Gives me nightmares. Kills
my wood Trannies scare me, too
Later, in men's room
stay-puff weird-o enjoys it,
when they cross the streams.
Fluffy sugar mons
Gives Pillsbury CEO
Cold sweat and nightmares
Stay Puft douchebag asks
"Want to taste marshmallow fluff ?"
Gets tranny's gut punch