Saturday, February 26, 2005
Friday Haiku 4 Hatters, Yo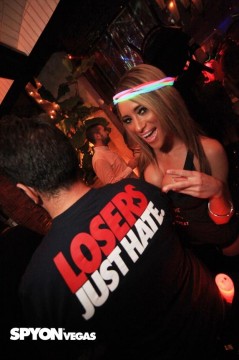 Tina Tanned Tatas
Mocks YOU, the Hatters. Lo! Hark!
What have you to say?
FratDouche Billy Bob
With His Glow-Worm™ Belt Dildo™
Leads her from the Club.
Nancy, sofa-sized,
Smirks from her sofa at us –
Our perceived demise.
Do you go gently
Into that poo-orange night,
Or rage a'gin it?
Esteemed Gentlemen
(and the Reverend Chad Kroeger)
I pee in that horse.
The Reverend Chad Kroeger said…
She stopped eating horse
Since the gyroscope was put
In her Donkey Hole.
hermit said…
Horse meat ain't all bad
a delicacy in France
and at Taco Bell
DoucheyWallnuts said…
Neckbeard in background
Happy he's not with these two
Talks to potted plant
Capt. James T. Douche said…
She looks likes she earns
A living queefing into
Bags she sells online
** ^WTF? I dig it though. -D.S.**
Vin Douchal said…
Machmoud Al-Largeman
Planted ass bomb in men's room
Slinks back to losers
DoucheyWallnuts said…
The Rhinoplasty
Improved her face a little
So did the fake tits