Wednesday, February 9, 2005
Friday Thoughts n' Links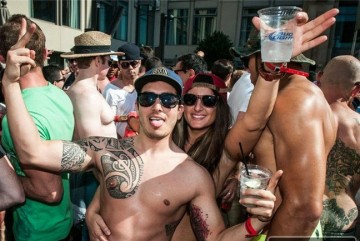 Well, yes I failed to post a Friday T&L last week. You see, I found a target of opportunity that kept me rather…busy. If you know what I mean.
And also, my new band is ready to start gigging the Gulf Coast area, so I've been finessing my bass-playing skills.
But that doesn't mean I've not been scoping hotties, big and small (dayum, people, 6′-8″ girl's left boob is bigger than the spinner's head!!!). In fact, I've been scoping all things big and small.
We both know none of you clicked the above links.  *sigh*  Very well.  Here:
I want to ride that Bicycle Pear
Really Big, Yet Not Dark, Socks Pear
Now go forth unto your bunks.
Fappers.