Thursday, February 3, 2005
Memorial Day Weekend Thoughts & Links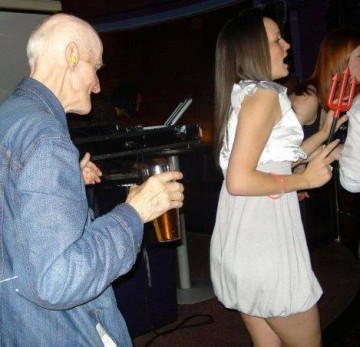 Grampa here gets a Nottadouche Pass™ for being one of our honored veterans (he was wounded in Gettysburg…during the Korean war. Long story.) Let us all throw a slab of animal on a hot grill this weekend and reflect on those who never came home.
Yes, it's that time of year to celebrate our awesome military – where many of us go for a long ride, way across-country, to hang out with family members we don't really like (like our weird cousin Arnie) and eat good food.
But you pervs came here to open up links about women, didn't you?
Have at:
Patriotic Right To Pear Arms Pear (not bad for 53…)
I Refuse To Accept That Poo Comes Out Of This Pear Pear