Wednesday, March 2, 2005
A REQUIEM FOR Skinny D'Amato, aSS PUNCH KING OF LATE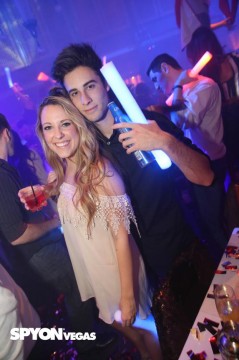 Legendary Anti-Douche and Resident Historian Douchey Wallnuts recounts in further detail the sad demise of one Skinny D'Amato:
.
You know I got to thinking after I gave youse this quickie orbituary about Skinny, that I should write more than what I wrote in the post I posted"
"Skinny D'Amato's demise is a lesson for all of us. For all of the Ass Punch Fury he doled out, he wound up walking the boardwalk in Atlantic City wearing Velcro sneakers and diapers. Literally.
.
When he retired his savings consisted of some Italian railroad bonds, a collection of Jimmy Roselli albums, $1246 and an autographed picture of Dom DiMaggio. He subsisted on hard boiled eggs, sardines and an occasionally taralli.
.
Once he lost his faculties and the ability to toilet himself the Paisano Ba Fangoolo Society put him up in the Retired Buttonman Home for the Criminally Incontinent, where he died soon thereafter. Thereafter, I says."
.
I kinda has some second thoughts because what I wrote sounded kinda bad, when in actuality it was really much worser.
.
You see the Paisano Ba Fangoolo Society was a low-level guinea support group that had to rely on lesser elements for operational continuity. And when I say "lesser elements for operational continuity," I mean they hired all kindsa low-life skells to change the diapers and wipe the Gugutz's of the poor wop bastards who had nobody else to wipe their asses. And shit.
.
So what I'm sayin is that Skinny wound up being taken care of by some a the relatives a more than a few a the recipients of his world infamous Ass Punch.
.
Once the word got out that Skinny was less than he used ta be things got ugly. There was this guy Frankie Mucus – he was always blowin' his nose – that Skinny anal-ized for skipping town cuz he owed the Scarfos 10k clams on a bad beat on an Eagles game. Anyways, Skinny had left Frankie in a ditch over by the train yard shittin hemoglobin, but not dead. Who knew?
.
Frankie's mom, Big Annette, always held the vendetta against Skinny to the point where she'd say grace at the family dinner and swear that she'd one day cut Skinny's balls off.  Tagliare le palle, I says.
.
Hey, these Philly wop dames was religious. Whattaya want from me?
.
So fast forward 30 fuccen years or so and here we is with Skinny crappin his BVDs and lyin in a bed in a care facility of questionable repute, and sure as the Pope says Hail Marys every fuccen day, one a his nurses is one a Big Annette's nieces and one a Frankie Mucus's cousins. Madon!
.
This skirt Rosalie winds up on the detail that has to wipe Skinny's ass and change his pannolino. Oofa. Small world. Am I right when I say that?
.
So this scoonitz Rosalie calls up Big Annette and tells her the one and only Skinny D'Amato is lyin in one a her beds in a pile a his own crap waitin for his diaper to be changed. Now this fuccen Annette has the Vendetta Fever like the wops in the old country had when they'd go out and shank some poor bastard because he blew his nose in front a the other wop's wife without sayin "Mi 'cusi," or some fuccen thing.
.
Big Annette takes a big butcher's knife, her rosary beads and the St Christopher's medal Frankie was wearing when they found him lying in a puddle a his own juices after Skinny punched out her boy's gizzard and shit, and she high-tailed it down to the Paisano Ba Fangoolo Society's home so she could exact some old school vendetta on Skinny's rectum and surrounding areas. Surrounding areas,I says.
.
Now just so happens a Scarfo Caporegime from back in the day when Skinny was throwing the South a the Border Haymakers happened to be visiting Skinny on account a Skinny still owed him some Scarole from some bet he made on something-or-other when Skinny was still able to use Brother John with some accuracy. Or whatnot.
.
So this mook, Vinny Hubcaps, is goin through Skinny's wallet and he lifts a couple a Saw Bucks, you see, and then he sits down outta respect and talks to Skinny. And since Skinny don't know if he's coming or goin or what fuccen day it is, he's just smilin' and babblin like a fuccen dame who just got her keister waxed by some shalabobo. Keister waxed, I says.
.
So anyways in walks Big Annette, huntin for bear. Or Skinny, I guess. But she don't know an don't see Hubcaps sittin in a chair in the corner a the room, see, an she starts yellin at Skinny that she's gonna use the butcher knife on his ass as she comes in the room. Now this gives Vinny Hubcaps all the heads up he needed to prepare, so as Big Annette heads at Skinny's ass with her knife Vinny buries the crucifix that was hangin on the wall into the back a Big Annette's skull.
.
Now that sounds bad but on account a Big Annette wearin one a them Bee Hive hairdos that the old wop dames always wore, the Christ on a Cross don't do as much damage as Hubcabs had intended, and Annette starts with the butcher knife like she's Cookie Lavagetto swingin for the fences at Ebbets Field.
.
Hubcaps subdued the old guinea broad post haste, but Skinny in his half-a-pazzo state sees the steel and decides he's gonna cheese it out a there. Problem being he'd crapped hisself and as he stepped out of the bed and started to scoot his foot slipped on the pisciari and merda dripping down his leg, and he goes ass over tits and slams his noggin into the corner a the door to the room.
.
He never had a chance as he caved in the top a his melon from the fall and wound up dyin in a puddle a his own Cockey on the floor of a old farts home. So that's the sad story a Skinny D'Amato's demise.  Hand to God.