Saturday, March 26, 2005
Fraiku: Swole Edition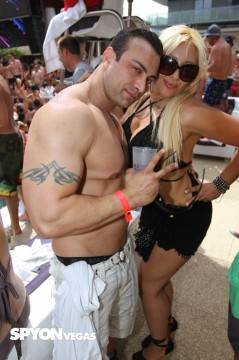 SwoleBro scores Blonde Hott.
Ego is also swollen;
He bangs her sister.
Penis and nipple
have much in common. Both are
limp and pancake shaped.
It puts the skank in
The basket, or it gets the
Hose. The Valtrex Hose.
Mad Men head on Swole
Bro body leaves me confused.
But nipple leaves me…
.
with the urge to barf!
How can he be so swole and
possess flapjack nip?
Can dead lift V-Dub
Though frequently forgets mom's
Address where he lives
He finished second
In gynecomastia
Contest. She won first
Like Grandma used to say:
All swole' arms and peanut head,
Makes Jack a dull boy
Dr. Bunsen HoneyDocuhe said…
Does this mean that porch
beef has twice the calories
as regular beef?
Brole™ flashes piece sign
Blonde Hott is thinking "Shocker?
Out here by the pool?"
Dr. Bunsen HoneyDocuhe said…
Even Bob Barker
would donate money to get
these two neutered, sons.
Cement head admits
"Two lumps on left testicle
Who cares though, I'm swole"