Thursday, April 7, 2005
fraiku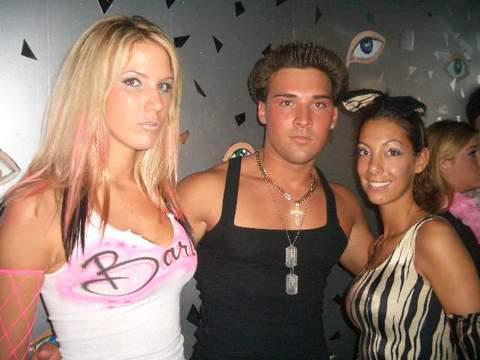 Blouse Largeman brings shame
Unto the proud house Largeman…
Eye of Horus scowls…
Nice camisole, bro.
The fake dog tags don't distract
need for training bra.
Boardwalk Douche woke up,
got dressed in the dark. Too bad
was sister's closet!
Bruce Jenner inspired
bi-curious Boardwalk Douche
to change his gender.
The eyes on the wall
are unburdened by that, which
we cannot unsee.
Nigel Pepper Cock
Called to ask for his shirt back
Douche hung up on him
I wonder if he
Wore cami-flage when he was
On the battlefield.
He don't wear pasties
Since the gyroscope was put
In her Monkey Hole.
I'd strain hot water
through Blondie's sweaty panties
then drink the sweet broth
Deer in headlights
Has larger IQ than this
Joey Porsch-ette
New New Jersey look
Newark Blowback Curled Up Poof
Styled in glory holes
Unearned dog tags and
Jersey blowout will lead to
veteran beating.