Monday, May 2, 2005
Fraiku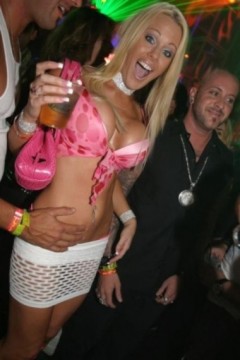 Brings new meaning to
"M.A.S.H. Units…I can almost
See "Hot Lips" thru mesh…
Plastic Everything
Douche Satchel in Her Right Hand
D-Bag Cops A Feel
Her ubiquitous
Double D plastic pink cups
Have minds of their own
Dr. Bunsen HoneyDouche said…
"Watch this!" says douche as
he pushes her gunt and the
boobies get bigger.
In the center of
The Bleeth Hive, dwells the Queen Bleeth.
That ooze ain't honey.
Mons Pubis can breathe
Since the gyroscope was put
In her Crochet Hole.
I'm guessing this bleeth
has handled more sausage than
a German butcher
Oh look, she's wearing
an air filter element
as a bippy dress.