Thursday, May 12, 2005
Fraiku Poo 4 U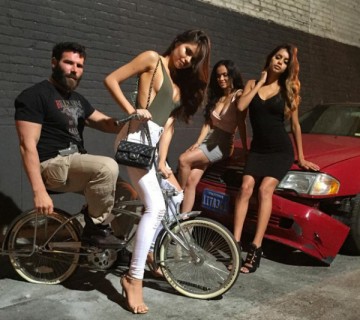 So many things here
Going on…Needs explaining…
I'm just "bicycling"?
Bottle rats roll up
To the club on a Huffy
Instead of Pinto
"Lumbersexual:
In The Barrio." is the
worst new Marvel Film.
Black dress' badonk
Knocks bumper right the f*ck off
'70 Vega
Her Crabs are so big
They knocked the bumper off of
That Ford Festiva
Magnum Douche P. I. said…
The bimbos were not
injured in the accident.
Silicone air bags
Broski is really
uninterested in girls
since removing seat.
Dr. Bunsen HoneyDouche said…
She hasn't been the
same since she jammed handlebars
into monkey hole.
I have a feeling
In each of their homes is a
God Damn Dirty Door!
***I see what you did there, Chuck D…***
Might as well face it
You're addicted to Hummus
MTV Beirut
When her feet are too
Big for her shoes I take a
Pass. A Pass, I says
Drop her feet on the
Muslims of the Caliphate
they don't know fear yet
If Lunk hits a bump
Gun in belt shoots his balls off
And then we ALL win