Thursday, May 19, 2005
Fraikuuu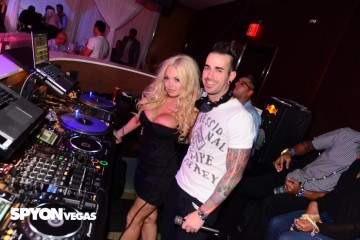 Poor Bulbous Betty;
Biff gives her two turntables
And a Micro-Bone…
Gimme a Betty
lay down a hot funky groove
and spin her platters
For all of those knobs,
he can't find her one button
that matters the most.
It's easy to see.
Clearly lit. Yet nobody's
using the exit…
Biff pulls a Cosby;
Betty's gonna regret this
in the morning. Ew.
Professional what?
His shirt that is. "Rape Monkey"?
I like giant boobs.
Professional Gape
Jockey anals cheap porn star
With cartoonish chest.
Porn stars and D.J.s
Burgeoning industries for
Uneducated
Magnum Douche P. I. said…
Is she still hott chick
if her who-ha looks like a
worn out catchers mitt