Tuesday, March 16, 2010
Ask DB1: Is the Band "Nickelback" Douchey?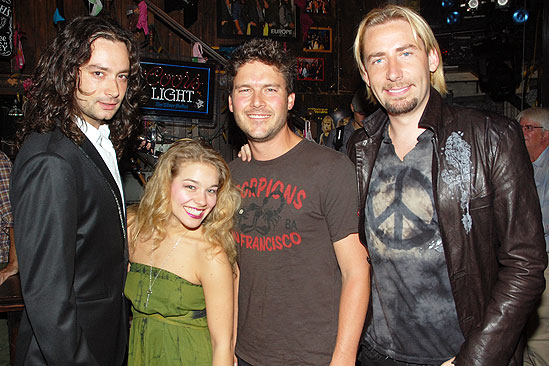 —-
Hey DB1,
Can you please explain, in your infinite wisdom, as to why the band, Nickelback, are douchebags? One of my friends loves the band, and I try to explain why they are douchey (cliched lyrics – for example)….Can you do a good essay-like rant like you did with Dane Cook? I'd love to hear your opinion on this subject.
It's not that the band has no talent. They just don't seem to want to use any of it.
Cheers mate,
Musicfanatic
—-
No essay needed, good sir. I refer thee to "Exhibit A" pictured here. Or, for more on Nickelbaggery, go here. It's not that they're shallow fratpuke kegger tune constructing simpletons. Heck, Hootie and the Blowfish was that. But Hootie knew what they were.
Nickelback thinks it's something profound.
And for that, they're a two chord in search of a resolve. They're a sus-4 in search of pentatonic blues, with nary a bridge in sight.