Thursday, March 18, 2010
Breaking: Oscar Winner Sandra Bullock Married to a Douche Nozzle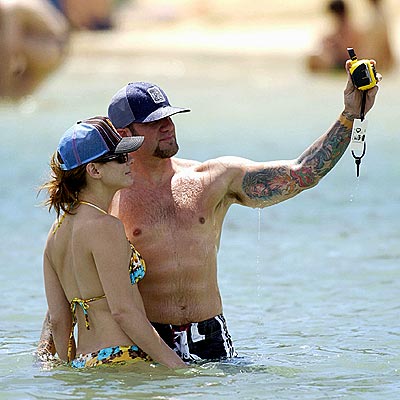 .
Now I'm not one for keeping up on the latest Hollywood gossip.
Heck, I don't think I've seen a Sandra Bullock film since she left the cast of "Cheers" and gained all that weight. Although I did love her performance in "Summer School."
But apparently after winning her Oscar, Mrs. Bullock was shocked to discover that her beefy biker husband, who goes by the name "Jesse James," was cheating on her with a tatt'd up stripper. Yes, he gave up the Oscar Pear for this Bleethy 'Baguette.
And, since I like HCwDB to stay topical with the latest Hollywood gossip, I thought I should post something on this fascinating and highly engaging entertainment news story!!
Yeah. You're right. Who gives a frozen rabbit turd.
Back to real people.