Friday, March 19, 2010
Friday Thoughts and Links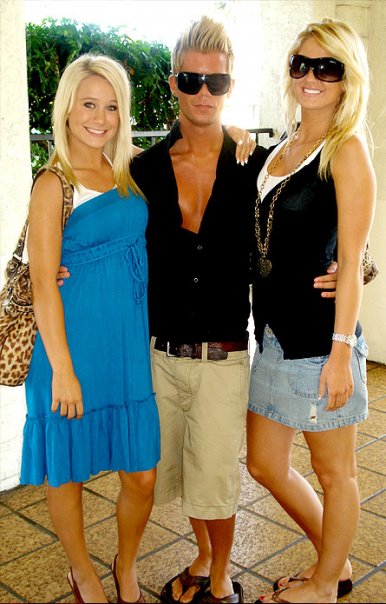 Your humble narrator is hard at work polishing his site's redesign. And by "polishing his site's redesign," I mean a Madlibian euphemism for:
1. Masturbation
2. Alcohol
3. Tasty Mr. Pibb, which is superior to Dr. Pepper, even if it only has an undergraduate degree.
Yup. Makin' no sense, takin' no names, and playin' no Pac-Man.
Here's your links:
Who wants some fuccen Nesquick?
Anyone who thinks all those "Game" strategies to seduce women by acting like a choad have run their course, think again. There's: Project Charm.
Reader Justin La Plante (no relation to Ass Pear La Plante) has started up a Facebook series on Douche Rock. Give a fellow 'bag hunter some support.
Need a job? How about Tanning Butler?
Documentary I'm most excited to see in 2010? American: The Bill Hicks Story.
Best gameshow ever. French women are uber-gnaw.
Christian Audiger shits on a Cadillac.
And, even more depressingly, unveils the Ed Hardy Wedding Cake. Guaranteeing six months of wedded bliss and a lifetime of Valtrex.
"Ganguro," a highly toxic new strain of Douchebaguette, heads for American shores.
Epic Fail finds Epic Freak. (Warning: disturbingly creepy)
Sometimes an HCwDB pic needs a little Facebookian Context for true 'bag effect.
Ya know, some days I want to venture to a museum of modern art. I want to contemplate Degas and Van Gogh and Renoir. I want to drink in the highest accomplishments of the human race. And other days, I just want to watch Ass Pear playing xBox.
And while an actual Ass Pear pic seems anticlimaxtic after that clip, here's your Friday Ass Pear:
Go forth, friends. Go forth, and ferment. For the weekend is thine.