Tuesday, March 16, 2010
Happy St. Patricks Day!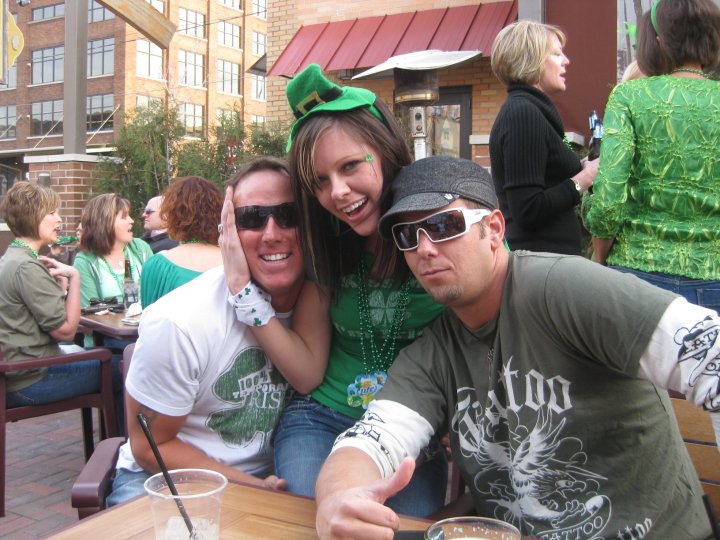 Mock them, they're Douchish! Well, the dude on the right is. I'll give guy on the left a nottadouche and a go in peace. And I'll surreptitiously stare at Maggie's rack when she's busy taking their beer order.
But seriously. Happy St. Pats Day. From your humble alcoholic narrator, to you.
Having grown up among the dysfunctional, alcoholic and amusingly self-destructive Irish of Boston, Massachusetts, even though I myself am not Irish, I can safely say that, after 364 days of depression, repression, Catholic guilt and beer induced self medication, the Irish deserve a day of partying.