Wednesday, March 24, 2010
Honorary Douchebags of the Month: The Hacks who Write "Holy Taco"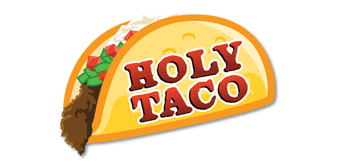 I never heard of "Holy Taco" until recently. Apparently it's a "comedy" site run by something called Break.com. And by comedy site, I mean a festering pusball of shoe scraped rat puke wrapped in a diarrhetic cowpie.
In addition to running an entire "Douchebag Tournament" which, while clearly influenced by the Douchie Awards, offers these toiletstains at least plausible deniability, Holy Taco decided to stop subtly ripping HCwDB off, and just outright rip HCwDB off.
I'm used to this. Dozens of sites over the years have pulled the pics featured on my site and called it their own "Hot Chicks with Douchebags" section most without so much as a link back to my site. Everyone from The Dirty to the odious Ebaumsworld have pulled that crap.
But I would've let well enough alone, until the rhesus monkeys at Holy Taco responded to my Twitter about ripping me off with the following:
—-
holytaco: @JayLouis Thanks for finding fairly generic pictures on the internet and then claiming them as "yours"! We got our pics from google img srch
—-
Yeah 25 pics, all of which ran on my site in the last six weeks. But they found them on "Google Image Search." All my pics are submissions, taintgarglers.
Have an honorary Douchebag of the Month, and good luck with your highly original and trailblazing "comedy" site. And may your future children be reamed by angry bulls. Asswipes.