Wednesday, March 10, 2010
Reader Mail: Ellen in Portland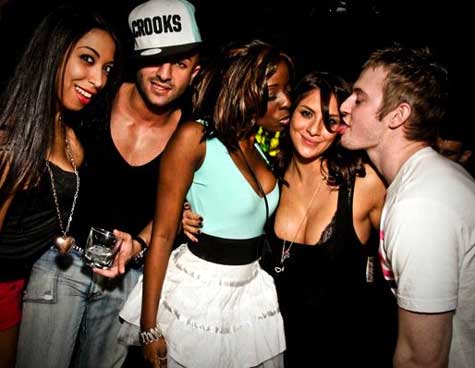 —-
Dearest DB1,
I have been an avid fan of your website for the last year and a half, and being from Portland, it is truly rare to see a real live douchebag before your eyes.Yes, we have douchebags, but they tend to cover their douchey characteristics by wearing vans or converse, or even sporting an emo, disheveled hair style.
But today, at the gym, I finally saw him: he was so unbelievably tan, it looked like his skin would peel off. His skin was chizzled and wrinkly. He had frosted choad tips, and a skin-tight Ed Hardy tank top on (I didn't even know they sold Ed Hardy in Oregon). I felt like I was in the presence of a celebrity and wanted to get a picture of him!
Do you think the site glorifies the douche to the point of where guys may actually think it's okay to dress like one and embody this lifestyle? Seeing one face-to-face is a profound moment for us Oregonians. He looked like he arrived to Portland that morning from Boca Raton – and it's rainy and cold here. I just don't get it. My question. is this: is it normal to get all giddy and starstruck when you see a doucehbag of this magnitude?! Probably not, but I blame you for it!
-Ellen
—–
You describe the recent impact that we're now calling "The Jersey Shore Effect." The moment at which mocking the douche for cultural sins crosses over into the creation and celebration of a legitimate celebrity.
This is an unavoidable part of the process, Ellen, as exposing uber-turd to the light of cultural disinfectant will also lead to some form of glorification from a culture that has already divorced any notion of celebrity from actual accomplishment.