Thursday, April 8, 2010
A Squid Brother Goes Freelance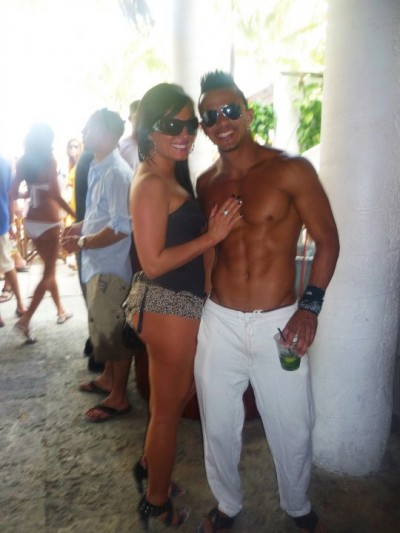 After appearing on the site last Tuesday macking on three sexy trampy Hooters girls, Bernie Squid has decided to take his greased abs act on the road as a solo performance piece.
Because a playah's gotta do what a playah's gotta do.
Making a push for the weekly, are we, Squid Brother?
EDIT: Marissa's firm peach-gnaw buttocks of juicy fruit chomp deserve mention. And so I mention them. And by mention, I mean fwick with a towel, then run and hide behind the cabana.