Thursday, April 29, 2010
Ask DB1: "Daddy what's a douche?"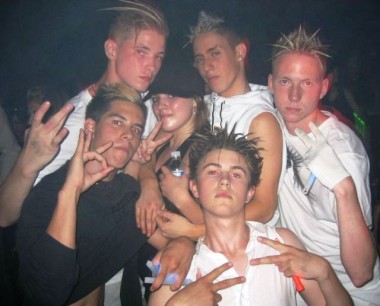 —–
Dear DB1,
On the way to school yesterday morning, a song comes on the radio with the title of something like "I am in Love with a Douche."
My 7 year old daughter asks me, "Daddy, what is a douche?"
And I stared into space, not knowing what to do.
I mumbled something about "a douche is a very vain man his into really into the way he looks" and then head faked her with a package of Ho-Ho's. Can you please provide some parenting advice? Usually I would say honesty is the best policy, but can innocence not be spared?
Signed,
Daddy Douche
—-
Children, especially young girls, must be introduced to douche mocking at a very early age. This should not be hard, as usually by the third or fourth grade, uberbags have begun to assert their nascent assholic masculinity on the playground.
Teach the young ones well. Do not couch the truth. Guide her well, and she will mock for a lifetime.