Monday, April 5, 2010
Ask DB1: Defining Doucheosity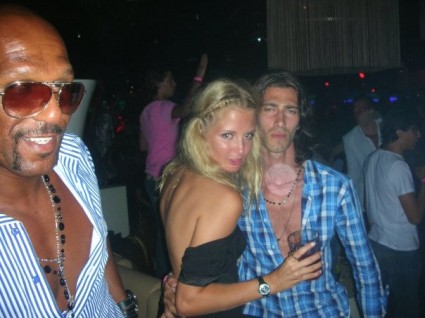 —-
DB1,
Merriam-Webster defines virtuosity as "great technical skill (as in the practice of a fine art)." Now I'm not claiming doucheosity to be on par with fine art, it's the complete opposite. But when has a douchebag reached doucheosity?
You are doing the Lord's work,
— ICEMAN
—-
When he's this toxic a swill, wearing that creepy Christian rosary bead pud-necklace, and he's cuddling with a bouncy Vegas gnawhottie like Melanie, then doucheosity has been achieved.
Even Brothabag Isaac Hayes, a clear scrotal vortex in his own right, finds this pudwack amusing.