Thursday, April 22, 2010
Crayon Gary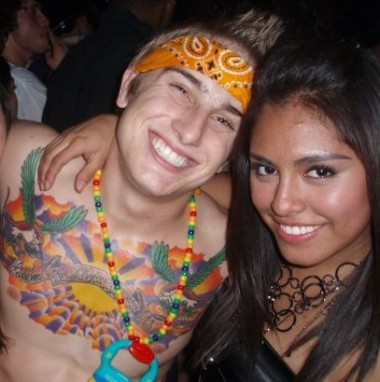 Crayon Gary so crazy!! He wears baby toys… around his neck!!
And if there's one thing his chest tattoo tells us, it's this: Time for Tubby bye bye! Time for Tubby bye bye!
Oh Simona.
How I would lightly anoint your bottom with fig extract and mosquito resin. And then read to you early Saul Bellow by candlelight, while charming you with ancedotes about my time in the merchant marines. And then humping your warm pillow when you get up to pee.