Thursday, April 8, 2010
Kenny Von Douchegoggles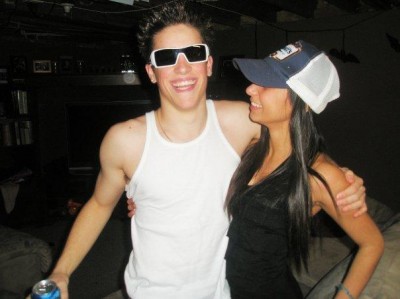 Kenny Von Douchegoggles may love his newly acquired blu-blocker douche goggles in an ironic, playful way.
And his girlfriend, Monroe, may find it as amusing as when he drove his Nissan away from the Arco station last winter with the pump still in the car.
But it is not passable.
Douche goggles at night are automatic stage-2 mocking.  Factor in hairspike, and Kenny is Autoflush.
Sorry, Ken. You may not be making douchey hand gestures, nor have garish tatts and Ed Hardy. But the goggles, they do everything.