Thursday, April 22, 2010
Flex Luthor and Jennifer Gear up for Monday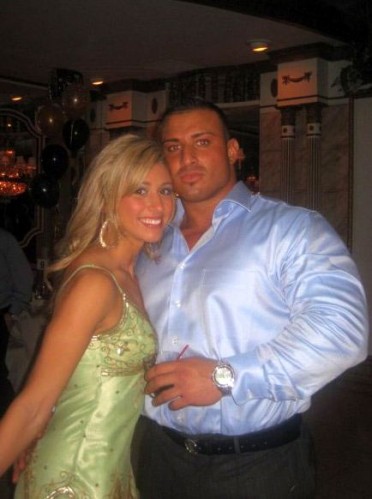 With their toxic cohabitation of beefy orange guido and sexy coquettish blonde, Flex Luthor and Jennifer, are gearing up for Monday's HCwDB of the Week.
First appearing on the site in Power Flex Mode, Luthor's diabolical plot for World Domination involves Creatine, power bars, and watching MMA matches at "Bob's Watering Hole" off I-85.
Definitely the early favorites. But as Jed the Creepy Wankscrote showed, never underestimate the power of Creeper Douche to take down classic Jerz Pud.