Friday, April 23, 2010
Friday Haiku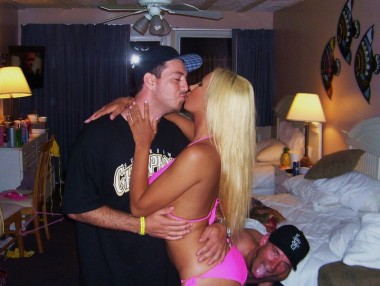 Tampa Poo Party,
Bernie's bro bites butt of hott
Sunfish on the wall.
Iowa Staters
Get deluxe hotel package
With Pineapple cups
— Franklyn DealorNo Doucheifelt
Butterface stripper
and Brad make kissy face while
Paul chows down on crabs.
— Dr. Bunsen Honeydouche
Paying by the hour
For both the room and the hott
Cheap love at light speed
— Bagnonymous
SEC staffers,
Bored with internet porn, hook
Up with Fannie Mae
— Mr. Scrotato Head
Star of Bleethlehem
Shines through the window in back
On manger of Douche.
— Boatbutter
pink lycra wrapped herp
blinded by list, Dave cares not
Steve makes a barf face
— Douche Springsteen
At the Motel 6,
they'll keep the light on for ya.
I prefer it off.
— Wheezer