Friday, April 30, 2010
Friday Haiku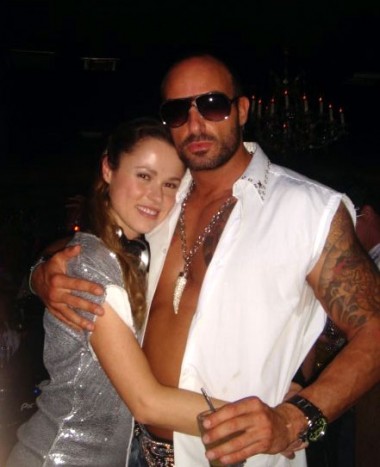 Dorothy lost in
Grease Forest of Choadkinland,
smells like Toto's poo.
Hallo. My name is Vlad.
I see you notice my tusk.
I rip from wild boar.
— End the Haberdouchery
Tiger claw necklace?
Dorothy, take Dad home now.
Collar epic fail.
— Bag A
A used-up old jelly dong
worn down to a nub
hangs from the neck of a douche
— Hot Buttered Poopcorn
No innocence lost
When enveloped around douche
Shark died for his gut
— Fyodor Dostedouchesky
Hey, it's the villian
from the Beat It video!
He likes young girls, too.
— Bagnonymous
Their reinactment
Of flick, 'The Professional'
Fell short in wardrobe
— Ex-Douche Machina
Douchebag castrato
Wearing his severed member
Can hit that note now
— Vin Douchal