Friday, April 9, 2010
Friday Haiku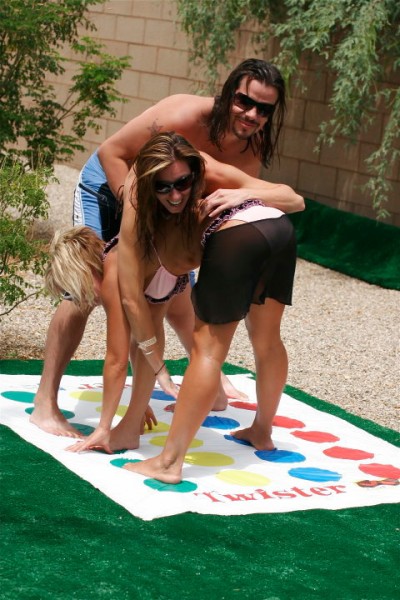 Greasy Rockerbag,
Spins grope wheel on double hotts,
"Left chin pubes on green."
No reader updates,
DB1 is at airport,
JetBlue wifi fail.
I see a Bleeth girl
Already in position
For peeing in butt
– Mr. White
————
Saturday updates:
Wholesome flesh pretzel
Salted with Axe and Grey Goose…
Now, not gnawable.
– fidouchiary responsibility
Its twisted Twister
As a Douche gropes his sister
Next pic he kissed her!
— Franklyn DealorNo Doucheifelt
Douche with stringy hair
Thinks he has hit the jackpot
Taint begs to differ
— Fyodor Dostedouchesky
Doctor Wankenstein
Does what others only think:
*Her* face with *Her* ass
— saulgoode42
Tangled, twisted mess
of grease, sweat, and firm round ass
baking in the sun.
— Bagnonymous
When this bunch gets through,
It will redefine this game.
Henceforth, called Blister.
— scrotum pole
This not the best time
for starting up a new game
of Chutes and Bladders.
— Wheezer
Arms and legs flail.
See-through shorts begin to droop.
Get me a hot dog.
— Claude Douchenburg