Wednesday, April 14, 2010
Hannah's Kneecaps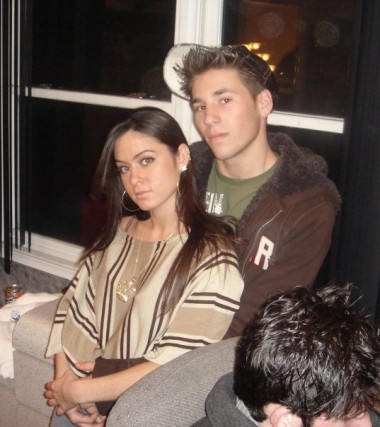 Sparky here isn't much of a douche. The silly hat tilt qualifies him for stage-1, but that's about it.
Then why post the pic?
Because I would construct a shrine to Hannah's kneecaps out of bamboo driftwood, twine, spittle and a mixture of clay and bark beetle, just for the chance to anger the Gods who laugh at human folly.
She has the haunting eyes of brunette boobie dreamland. And for that, I acknowledge my puberty as both a blessing and a curse.