Monday, April 19, 2010
Hipsterbag Harold and Corrie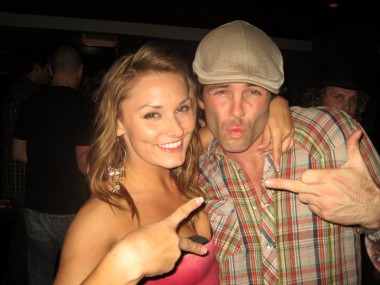 Hipsterbag Harold drives an ironic yellow VW Bug he named "Herbie." He uses the built in flower holder to hold his cigarettes, which are always American Spirit.
Once, while crashing on a couch in San Francisco's Mission District where he was attempting to get gigs with his hip-hop kletzmer band "The Gosselin Eight," Hipsterbag Harold was hired to write an article for Details on the return of cotton. He did so. But told all his friends he made it all up just to stick it to the Man.
Corrie just got hired as the director of market research for a children's clothing line. She loves her job, but all her friends say she works to much. So she forced herself to go out to more social events. She met Hipsterbag Harold at a screening of the mumblecore classic, "Lets All Sit Around and Talk About Sex At a Dinner Party." It was 83 minutes long, but she was still bored.
After the film, Corrie spent four hours listening to Hipsterbag Harold's theories on why Pacoima is the new Williamsburg. And then got awkwardly fumbled at 2am until she pushed Hipsterbag Harold off of her, went home and finished reading Infinite Jest. Which she thought was overrated.