Wednesday, April 7, 2010
Hipsterbag Hugo Hits on Sonia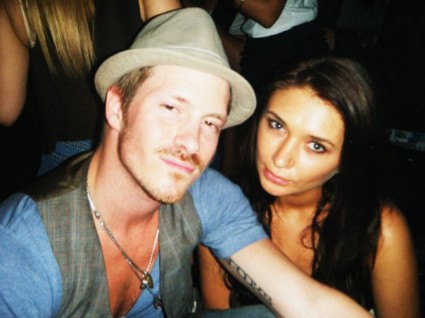 Here's the thing, Hipsterbag Hugo.  We don't buy it.  You are not hip.  And you are only vaguely ster.
You may think the retro hat and 'stache hide the fact that you're festering douchewater.
They do not.
Pokey chin pubes, lame arm tatts, bling and the low cut d-neck t-shirt all place you firmly in the extended genus of Douchbagus Jerzus.  You cannot hide from epistemological deconstruction simply because you profess a love for Burning Man swag.
Sonia deserves better.  By which I mean me, dressed as an arthritic quaker, massaging her feral hamsters to techno.