Wednesday, April 21, 2010
Jed The Creepy Wankscrote Says "I Rock!"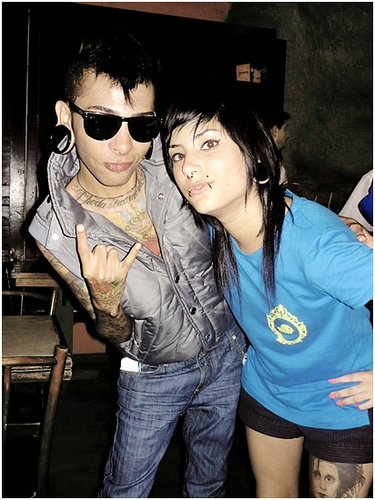 To celebrate his victory in the Monthly, Jed the Creepy Wankscrote ditched Penny for her older, punkier sister, Holla, and they decided to rock out with their crocs out.
In a related story, Tim Burton sued Holla's leg for copyright infringement.