Thursday, April 22, 2010
New England Crab Chowder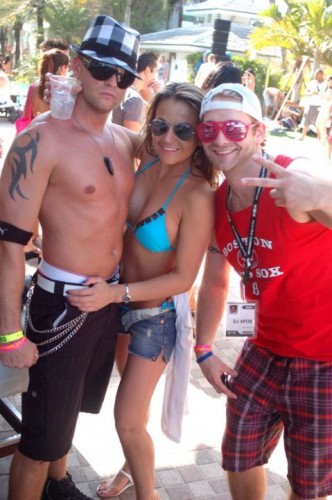 Sure, Kevin and Sean O'Scrotey would get their ass kicked in Kenmore for sporting the double douche look while harassing Kevin's sisters best friend, Morgan.
But what Kevin and Sean O'Scrotey don't realize yet is that what happens in Vegas, stays on Facebook.
And Morgan's brothahs, Jimmy and Johnny Riley (heirs to the Allston Riley's Roast Beef fortune), are waiting with baseball bats by Soldier's Field Road for payback.