Saturday, April 10, 2010
No More "Big Eye Joe"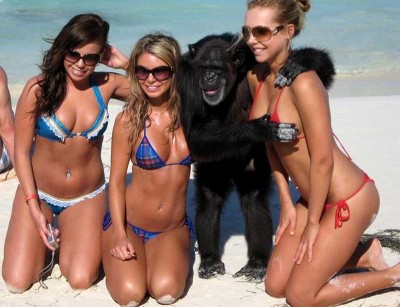 Bianca writes in about Thursday's BigEye Joe:


—-

Douchebag1,



While I absolutely admire your self-depricating humor, I'm requesting that you remove the picture posted on April 6, 2010 from your site.



This photograph is my property, and was posted on your site without my permission. I, nor any of the people in this photo, give you the legal right to post this on your site.



I appreciate your professionalism and respect for intellectual property.



Sincerely,



Bianca-

—–


And a few minutes later:



——

P.S.



Please familiarize yourself with the California law I've below.



I am giving you no more than 24 hours to remove my photograph from your site.



If said photograph remains associated with "Hot Chicks with Douche Bags", I will file a complain with the L.A. Superior Court, and you will hear from my attorney.



Thank you for your cooperation.



"…without such person's prior consent, or, in the case of a minor, the
prior consent of his parent or legal guardian, shall be liable for
any damages sustained by the person or persons injured as a result
thereof. In addition, in any action brought under this section, the
person who violated the section shall be liable to the injured party
or parties in an amount equal to the greater of seven hundred fifty
dollars ($750) or the actual damages suffered by him or her as a
result of the unauthorized use, and any profits from the unauthorized
use that are attributable to the use and are not taken into account
in computing the actual damages…"



THAT'S > $750 X THE NUMBER OF PROFESSIONAL ACTORS ON SAID PHOTOGRAPH WHOSE IMAGE YOU HAVE NO RIGHT TO USE NOR ASSOCIATE WITH YOUR DOUCHEBAG WEBSITE.



CIVIL CODE
SECTION 3344-3346

——-



Wow, $750 times the number of professional actors in that pic? I'll owe the equivalent of the amount of trees cut down to make a yearly printing of the dollar bill.



Or something like that.