Thursday, April 15, 2010
No More "Skippy Gets Lucky"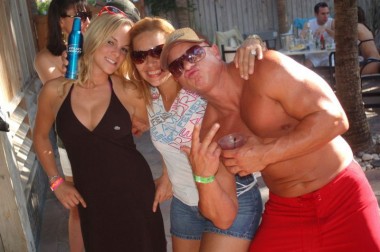 First, Kelsey writes in:
—-
hey there a pic of me and a friend is on your site and I would like it removed please. Its funny but it could get me in trouble with my career. I also think its kind of weird u have a picture of me but whatever. Its the one of "skippy gets lucky" posted on april 13th
—-
So far so good. But then "Skippy" writes in:
—-
serious. skippy gets lucky take that down you do not own rights to that picture.
—-
Serious? Serious.
EDIT: The original image with this post was just a tad too disturbing to leave up on account of creepy Douchebaguette, but if you'd like to fry your eyeballs, check it out here.