Tuesday, April 27, 2010
Reader Mail: Collar Pop Invades France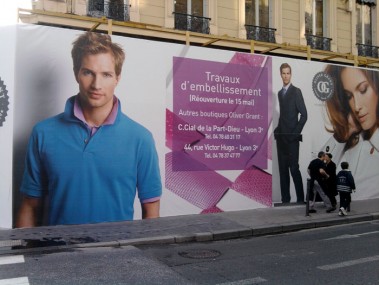 —–
Hi there db1,
I recently noticed on the renovation of a usually classy Oliver Grant store that their summer collection might be a little more "popped collar" oriented, and furthermore that the doucheness superposition is encouraged.
Now I bear in mind that this kind of display has been made pretty common across the atlantic by various brands , knowing that the douche potential client pool is well established. But now this horrid trend is spreading to Europe, this example is from France…
Yours truly,
Dr Douche
—–

What's the French word for "douche" again? Oh, that's right. Audigier.
EDIT: As scrotum pole correctly notes in the comments threads: The French invented the popped collar.