Thursday, April 15, 2010
Reader Mail: My Stupid Website Can Kiss His Ass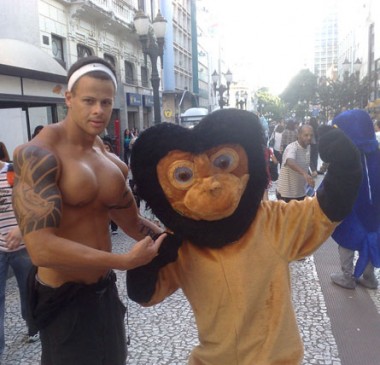 Reader Rod writes in with another thrust:
—-
i see you published my last email duchebag. nice. just proves i was right n ur a total jeoulous bitch. thats what i thought. u and your stupid website can chew my ass! kindly take your funny jokes, haha, and blow me.
loser.
Rod

—-
Well, since pics of hot chicks with douchebags are not your cup of tea, Rod, perhaps I can interest you in a pic of moobs and a lion?