Monday, April 26, 2010
Reader Mail: One Day We Will Be as Popular With the Girls and as Sexi as Him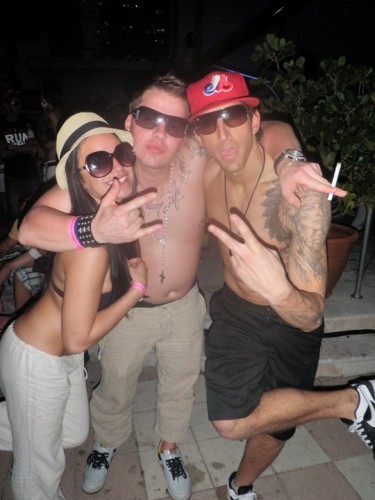 hahahaha responds in the comments thread of last week's KFC post:
—-
you fools… im deff in this picture and i can bet i make more money then you ever willll : ) , have a much more expensive car, and have a high education then you have achieved in life lol … kind of sad…..
give me ur e mail ill send u my w2's looolol fkn tool bags hahahha…. dont hate bec we look better : )
one day you guys will be as popular with the girls and as sexi as us…. ONE DAY… so keep hiding behind the computer orrrr blast out a pix of you to shut us down so we can stop this nonsense lol but i doubt you will ; ) bu byeee
—-
Once I blasted out a pix to shut us down, but Amoxocillin cleared it right up.