Tuesday, April 20, 2010
Reader Mail: This sh*t Website Goes Over Well With Bickering 14 Year Olds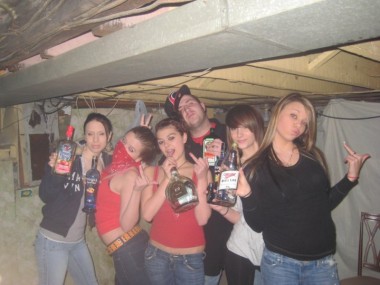 youreaslameastheyare offers the HCwDB community some constructive feedback in Sunday's Frolic video thread:
—-
dudes on this site are surely douchebags, but the chicks aren't hot; so I don't really get the name. Anyway, all you dorks who make fun of these guys are just as lame as they are. Why would you want to look at other losers all day, does it make you feel better about yourselves? I could maybe see this sh*t website going over well with bickering 14 year olds, but unfortunately it seems to be mostly young adults commenting & posting. Go do something positive, instead of frustrating yourselves looking at people you obviously don't like day in & day out.
—-
Interestingly, try as you might to resist the HCwDB formulation, YALATA, embedded in your critique is a qualitative judgment on the Hott side of the equation. Sounds like a small step in the 'bag hunting direction.
Give in. Join the deconstruction of the hottie/douchey dialectics.
And your journey to the 'bag hunting side will be complete