Tuesday, April 20, 2010
Stackhouse The Poet Asks All Elder Child Cocks to Listen Up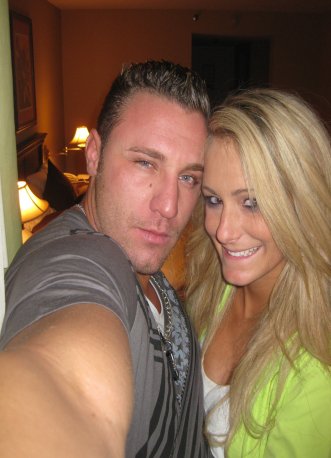 Stackhouse the Poet responds in the comments threads to his lauding on HCwDB:
—-
Oh god not this sh*t again. Listen up elder child cocks, of a fat, broke, bootleg society that browses the internet like a f*cking soft core porn. I was on FB the year it came out, I was crushing the web at 14, when yall had no clue what cyber space was. Obviously no one here has any clue of modern terminology.
Who-bag means a bitch u banged out who's name is not worth remembering. For example, yo bro, who did u pound out last night? I don't know her name, I never cared to ask, hence: who-bag. Who the f*ck watches dr. Sues or whatever it is yall or talking about. My family made me play sports, read books for school, and occupy my time in a constructive manner. Sorry u homos don't know that who-bags are just skanks good looking dudes trash.
But don't worry fat old f*cks, I'm not heart broken or depressed. I'm just doing what I do. I vent negatively about her cause I'm a selfish capitalist who doesn't think any girl should do me wrong, even when I'm out f*cking all her friends, and lieing to her face about everything I say. I'm just bitter that some girls actually think they can oppose me when I'm meticulous ass sh*t with crushing other puss, and lieing with a str8 face. Where do they get off. Its not like I got caught, its not like I didn't flip every tab. I just think these skanks need to be reformed like the health care bill that was just implemented.
We need slut reform in America. Woman be woman, and skanks be skanks. U can't blow coke off my dick and act like ur a classy woman. Sorry. I don't hate on real woman, in fact I avoid them, I know I'm not built for them, they are for the most part good people who deserve good things from relationships. I go for whores, so if ur promoting ur a whore, don't change the game up mid way. Be u, accept it and move forward in ur life. I'm a dirt bag to most and that's fine, I've accepted that along time ago. But fake bitches need reform, education, and counseling. Get Some

—-
And a few moments later:
—-
Oh and to what ever pussy says they know me on a weight to height to bmi ratio, ur an ass clown. I'm 6ft1 230lbs. I sit at 9% bf 6 months out the year, and 7% the other months. So I'm sorry but look up nfl running backs, anyone, sh*t mike tyson even….I'd tower him. Ur honestly a f*cking idiot when u comment on me saying I'm not big and shredded. If u actually knew that and it was true, ud have to be a bitter ex and they would def. Leave their name all over that comment. Ask ur webmaster to post my pics on here. Ill show u what a small guy like me has to offer with striated pecs, and veins where most humans don't. Sorry fag f*ck, call me out and ill answer. If u think I'm not legit, than all day ill prove u wrong.

—-
Actually, I believe the Whig Party is running on the Slut Reform platform this year. Using the slogan "Whigga Please."