Monday, April 19, 2010
The Crowdbag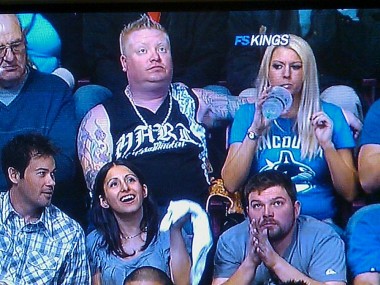 Eagle-eyed 'bag tagger Ben sends us this screencap pic he recently caught while watching a Kings/Vancouver hockey game.
Doughy middled aged white boys who think they're "gangsta" at hockey games while out with their fading beauty soccer mom wife pretty much encapsulate the HCwDB phenomenon. Nice tag, Ben. And bonus points for the digital capture.
Like aging gouda, they sag.